Here's the situation:

You became Cinderella for a day but without the prince charming and the pumpkins and talking animals and also minus the evil stepmom and stepsisters, The only thing you had was your normal life and suddenly the Fairy God Mother appears!

She asks you, "I see you love kpop so much, I'll grant you 1 wish. Which entertainment would you like to be signed with?"

Yes... SIGNED!

Let's start with the not so popular ones (Come on! everyone knows the biggest are the BIG 3)

1. Mnet media



Mnet is one of the biggest stock holders and biggest influence in the Music Industry in Korea. It is responsible for the Queen of Kpop Lee Hyori and the "6 Lee Hyori's" their latest girl group T-ara. Mnet is one of the biggest media's in South Korea. Their channel "mnet" is popular for its reality shows and such.

If your in mnet you are guaranteed the biggest media promotions there is~ Of course, you have your own music show m!countdown, your own channel "mnet", I mean there's no problem for promotions! What do you think?

2. Star Empire Entertainment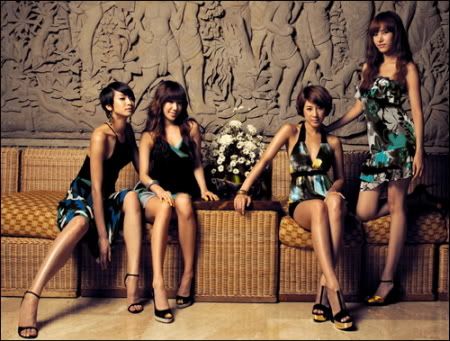 Although this company has had it's ups and downs like budget restraints and almost going bankrupt, It still stand strong and holds it's girl group Jewelry which is one of the longest running girl group in Korea. Already the group has been active for 10 years. This company also is responsible for V.O.S. and the latest addition ZE:A or child of empire.

This company may not be all that luxurious but It still can give you good management and with it's past, it sure is one of the toughest companies out there.

3. Cube Entertainment



This is one of the newest companies in the music industry. It is the sister company of JYP. Although it is new, it already has it's hit groups like 4minute and BEAST. This company is known for it's strategic marketing and promotions. It was able to launch 4minute's career sky rocketing it and debuting in Japan recently. It is also successful with BEAST which is one of the most successful newly debuted boy groups in Kpop.

Although it is new, It is steadily building it's name and marking an impact in the Music Industry.

4. DSP Entertainment



One of the longest running entertainment agency's there is. This company is responsible for SS501, KARA, and new girl group Rainbow. Although it's not that popular yet, It holds one of the biggest boy group's of Kpop which is SS501. Also, it had it's success with KARA despite not being recognized that much on KARA's debut, they have steadily gained their fame in Kpop. Also, Rainbow who has made a statement with their album release last year.

This is one of the veteran entertainment companies in the Music Industry. It has one of the most successful groups out there and is sure a safe place to be as a trainee.

5. F&C Entertainment



This is one of the most unique companies in the Music Industry. It breaks out from idol groups and has it's specialty with Indie Groups. Do you love to play the guitar, drums or best fit's a rock band? Then this is the perfect company for you.

They hold 2 of the most popular indie rock bands in the music industry, FT Island and CNBlue. Despite not being an idol group, this company was still able to make them as popular as the idol groups out there.

6. NH Media



Although this is one of the least popular entertainment agency's It still is strong enough and is steadily building up their boy group U-Kiss. Although they have struggled with the correct marketing strategies, they are steadily growing which is a good thing! You might never know you will be the next big thing in this agency.

7. NegaNetwork



This company is responsible for probably the sexiest girl group out there which is the Brown Eyed Girls. Brown Eyed Girls is one of the longest running girl group out there, despite not being "young" which is the trend nowadays, this management still look's at the talent and appeal of it's trainees.

8. Pledis Entertainment



This company is responsible for one of the hottest solo singers in the music industry Son Dam Bi and it's successful girl group After School. This company is known for it's fierce and sexy talents. If you pack in a sexy attitude and the talent to go with it, this is the best place for you.

9. J. Tunes Entertainment



This company kick offed last 2008 when Rain went his own way from JYP Entertainment. This is Rain's entertainment company that manages him only at first, but the world star Rain started to notice talents and produced a boy group for the first time which is MBLAQ which is one of the hottest new boy group's out there. If you have the swagger and the skills to go with it this is the best place for you.


And now, THE BIG 3

1. YG Entertainment



This is one of the biggest and most successful entertainment companies which was founded by Yang Hyun-Seok who was a member of the popular hip hop group Seo Taiji & Boys. He made this company in 1996 and is one of the best companies for Hip Hop and Rnb.

This company is different because it does not go with the flow when it comes to marketing. It is known to have the best contract that only lasts 5 years, Yang Hyun Seok is the CEO and give's a lot of freedom to it's artist. Seungri and G-dragon testified that YG gave them freedom to do whatever they want for their solo debuts.

YG is the best place for those who are packed with determination, attitude, the dream, talent and skills. YG is known to look at the talents not the look's when it comes to artist which is why a lot of trainee's choose this company.

YG provide's their trainees with the best facilities with their newly built building. One of the best thing is that they treat each other as FAMILY, called YG FAMILY. Everyone is close with each other.

This company is responsible for 1TYM, Se7en, Big bang, 2ne1, Gummy, Jinusean, Perry and many others. If you have the taste for Hip Hop then this is the best place for you.

2. SM Entertainment



This company is probably one of the most successful and most influential entertainment company in the music industry. This company was founded by Lee Soo Man. He is the CEO and founder of SM Entertainment which holds some of the biggest idols there are in Kpop, Lee Soo Man has founded this company in 1995.

This company is known for it's management and marketing strategies which has worked well with it's Stars. This basically is a Pop Company which focuses on Pop. Although the company has been criticized for it's unfair contracts that lengths from 10 years and so on, Trainee's chose to be under this label because of their capability to make you the biggest star in the music Industry.

SM Entertainment is responsible for BoA who is widely known throughout asia and worldwide. This company chooses talents and potential along with the physical features and they know what a Star is maid of. They also hold great influence in Japan being co-publishers for Avex Trax who also holds some of the biggest celebrities in Japan. Its a one way ticket to Asian Stardom!

This company holds a big family called SM Town. All of these idols has trained together and also have a strong relationship with each other.

This company has launched a lot of Historical groups in the industry such as H.O.T, Shinhwa and S.E.S. They also are responsible for DBSK, Super Junior, SNSD, SHINee, f(x).

3. JYP Entertainment



This is the newest among the big three which was founded by Park Jin Young in 1997. Park Jin Young was one of the most successful solo artist's in his time, and after his success he has built his home around his company JYP.

This company is packed with one of the biggest known idol's worldwide. Park Jin Young knows how to manage stars since he has been in the road himself. He knows how to see potential talents. JYP has broken through Chinese and American market and probably the most successful out of the three on it's american breakthrough.

Park Jin Young according to his talents has been strict with his bringing up with his trainees making them break into tears and such, testified Wooyoung and Jo Kwon but this strict upbringing has helped them become tough idol's to prepare them for the strong criticisms the industry has to bring.

Park Jin Young is like a father to his idol's, Like with the Wonder Girls he goes with them in the States and does not leave them on this very important step in their careers.

JYP Entertainment is responsible for Wonder Girls, 2am, 2pm, Joo, G.O.D.




So after learning a thing or two with about 12 entertainment companies in the Music Industry in Korea, Which one do you think is the best place for you to be a trainee if you were given the chance?